| | | | |
| --- | --- | --- | --- |
| Hsp27 Inhibits Cytochrome c-Mediated Caspase Activation | | | |
Hsp27 Inhibits Cytochrome c-Mediated Caspase Activation by Sequestering Both Pro-caspase-3 and Cytochrome c
Authors: CONCANNON C.G.1; ORRENIUS S.2; SAMALI A.1
Source: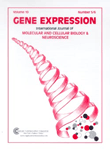 , Volume 9, Numbers 4-5, 2001 , pp. 195-201(7)
Publisher: Cognizant Communication Corporation
Abstract:
Mitochondrial cytochrome c release in response to pro-apoptotic signals leads to the formation of a cytochrome c/Apaf-1/procaspase-9 complex (the apoptosome) and resultant activation of caspase-9 and caspase-3. Here we demonstrate that the molecular chaperone, Hsp27, inhibits this cytochrome c-mediated activation of caspase-3. Immunodepeletion of Hsp27 from cytochrome c-activated cytosols resulted in decreased caspase activity. Furthermore, immunoprecipitation of Hsp27 resulted in the coprecipitation of both cytochrome c and procaspase-3. In reciprocal experiments, immunoprecipitation of both procaspase-3 and cytochrome c resulted in coprecipitation of Hsp27, indicating two independent interactions. These results point to Hsp27 mediating its inhibition of procaspase-3 activation through its ability to sequester both cytochrome c and procaspase-3, and thus prevent the correct formation/function of the apoptosome complex.